There is lot of demand from SMEs for faster, cheaper, easy to use FX services to support their businesses. This is an opportunity for financial institutions of all sizes but they need robust, efficient technology to underpin such services. And they want to be able to move quickly to respond to the demand.

Five Degrees' fintech engineers have been on the case! Building on our expertise from initial reference customers, we have launched a platform that can be implemented within five months to support end-to-end FX trading and physical payments. Fintechs, banks or payment service providers can start with simple FX spots and forwards and then add other instruments like swaps, options, trade finance and more on top of this on a phased basis.
SMEs don't receive good deals from the big banks when it comes to paying their suppliers. This gap is being addressed by a number of innovative players that can offer online platforms that allow users to open multi-currency accounts and place and confirm orders in real-time using favorable FX rates, with the ability to then make payments via Swift, SEPA or local domestic payment standards.
Five Degrees' Matrix technology stack underpins this FX trading and payments platform and is proven at a number of sites. For a green-field, FX spot and forward solution, an institution can be ready to launch within five months, with a customized customer journey front-end to support their own brand and create a competitive edge.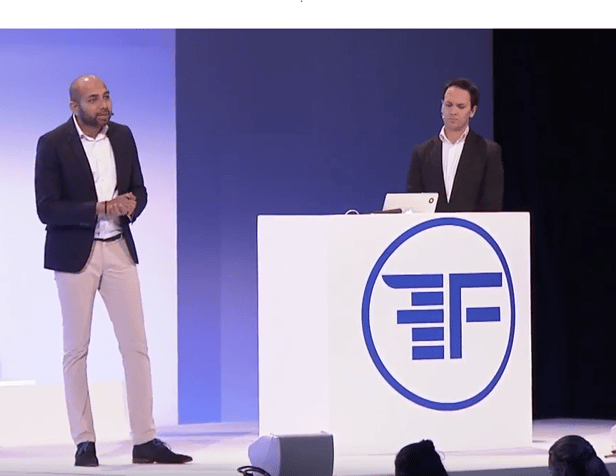 Our technology solution helps you with the following:
• Tailored FX services to manage the currency risks of trading internationally;
• Set-up of complete payments and FX lifecycle including client and transaction authorization and FX contracts management;
• Multi-currency accounts with all accounts details directly available for the end-user;
• The provision of FX services that are usually only available for larger companies at a competitive rate;
• SEPA and Swift support.
How can we promise this?
We have extensive experience in helping financial institutions launch FX propositions, particularly for:
• Client onboarding and client lifecycle, for consumers, SMEs and corporates;
• Setting up automated workflow management to track the progress of customer requests;
• Setting up authorization models with user permissions and restrictions;
• Configuration of product, counterparty and ledger set-up;
• Connection to the outside world using the SWIFT and SEPA message standards;
• Set-up of clients' multi-currency accounts, margin accounts and variation margin accounts.

Leveraging our experience, we are able to box the overall functional requirements, with provision for fast initial implementation of FX spot and forward functionality. Which means our solution is low-risk, low-cost and fast-to-market, providing FX services that are competitive, profitable and easy to use.
To learn about our proposition make an appointment at sales@fivedegrees.nl or visit us at booth H-17 at Money20/20 Europe.